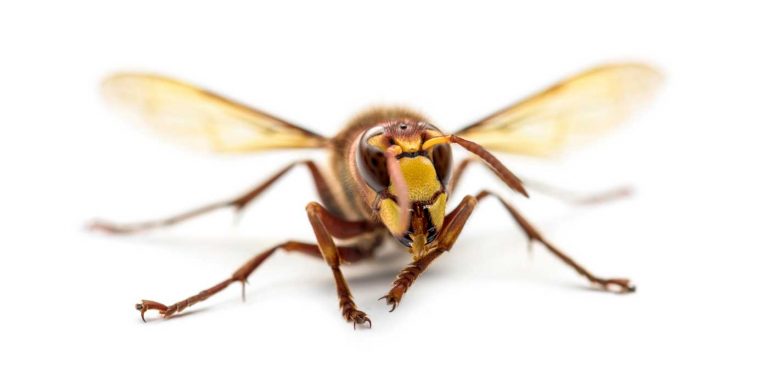 Wasp and Hornet Treatment and Nest Removal
Wasps are seasonal pests often times mistaken for yellow jackets. The two have similar appearances but are different. Wasps nest in many different areas including; eaves, gutters, soffits, and window sills on the exterior of the structure. Wasp nests often times looks like an upside down umbrella with a honeycomb like appearance and are openly exposed. 
Conditions that attract these stinging pests to your property may include; flowering plants, an abundance of other insects, fruit, meat, improperly covered garbage bins, fresh cut grass, and many other sources. 
Wasps tend to become more aggressive in the late summer, especially if their nest is disturbed or when treated with aggression. Treating nests earlier in the season tend to pose less of a threat of being stung and will help reduce overall population. It is also essential to have these nests removed when possible.
Bald-Faced Hornets which also belong to the wasp family. These stinging insects can become highly aggressive when coming close to a nest and on occasions just loud noises and vibrations may contribute to aggressive activity. If a nest is constructed too close to human habitation it may become a dangerous threat. A bald faced hornet nest is generally located in trees and bushes but they can occasionally be found under rock overhangs or the sides of buildings. The nests are comprised of plant fiber and wood matter mixed with their saliva to form a special pulp. These nests sometimes can reach the size of a basketball. Identified mainly by their color, bald-faced hornets tend to have white and black coloration and three white stripes at the end of their bodies. Bald faced hornets are capable of squirting their venom into the eyes when out of reach of stinging. Their diet mainly consists of other insects, meat, fruit, and sometimes pollen. It is recommended to have the assistance of a professional when dealing with these pests to avoid dangerous situations.
Although some wasps are pollinators, they can become a pest issue when in close contact. Call Sono-Marin Pest Solutions for our expertise if any of these pests are of a disturbance on your property. 
Our technician will be able to:
Perform an inspection of the structure or property where problem areas are occuring.

Treat wasp nests on  the structure or property.

Remove accessible nests.

Provide advice on conducive conditions around the property to help reduce occurrences.

In come cases, may provide a quote for recommended repairs or insect screening on the structure to prevent future nesting occurrences. (These repairs can be completed by our company as well.)
Fill out the form below to contact us with any questions regarding your pest issues and a licensed technician will respond as soon as possible.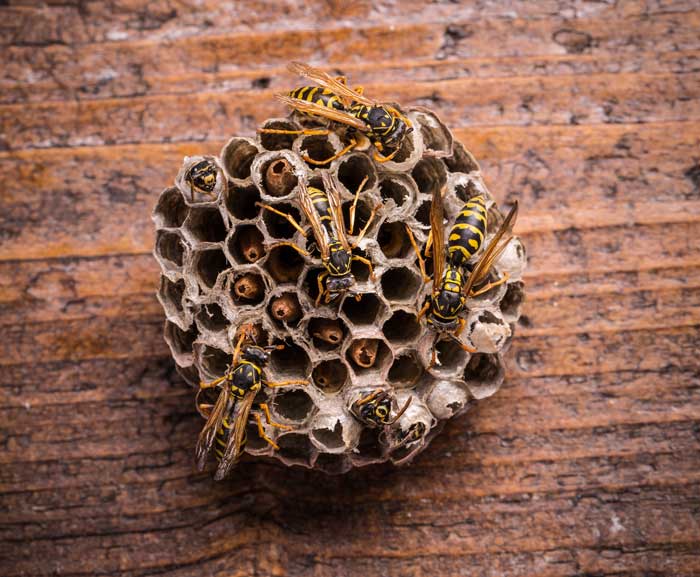 About Us
A Family Owned and Operated, Local Business providing quality and honest service to Marin County and Sonoma County.

Have Questions?
Send us an email by filling out our contact form! 
Proudly Serving Sonoma County, Marin County, Santa Rosa, Sebastopol, Ronhert Park, Windsor, Healdsburg, Mill Valley, San Rafael, Kenwood, Cloverdale, Sonoma.